Drake's 'Codeine Views' Arrives via The Chopstars
Lost & Found
Friday, 05 August 2016
7127 Views
0 Comments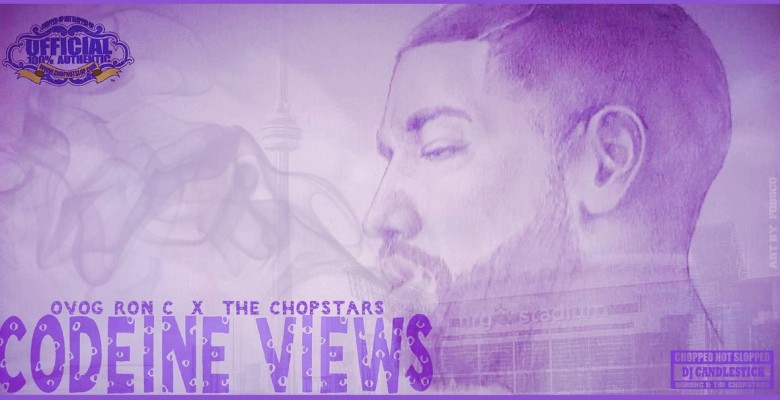 Some Most music just sounds better slowed down, and that includes Codeine Views, which Drake just premiered via the OVO website. Being from Houston, I love the way Drake educates folks about our culture– like always making sure his albums get the Midas Touch from SMNTCS favorites OG Ron C and DJ Candlestick, the torchbearers in the wake of DJ Screw's death. Drake has shown love to my hometown since pretty much the beginning, from "November 18th" to "Uptown" to "Put It Down" to "Too Much" to Houston friggin' Appreciation Weekend, Drake's allegiance to our city is unquestionable. The man has his own city holiday– and he's not even from here!
Drake and I share a mentor, Bun B, which has always been a cool feeling. Having people like Bun around helps keep you grounded, and that's very necessary in this life. By time and again trusting the Chopstars (OG Ron C's collective) to slow his albums down the right way, and not some rando, Drake is showing respect and reverence for the art form. It's also part of his commitment to the city of Houston. And all his music sounds great when it gets the Chopped Not Slopped treatment; Candlestick turned last year's If You're Reading This It's Too Late into If You're Choppin This It's Too Late and nothing was the same.
Hearing Drake's music chopped and screwed not slopped ("it ain't screwed unless Screw did it") is as much a necessity as including jelly in your PB&J– it's just part of the experience. If you skip this, you're skipping out on part of Drake's musical DNA.
If Drake can jam out to our friends DJ Mr. Rogers and DJ Candlestick on a flight to Dublin, you can get into Codeine Views and maybe even get the Chopstars app— we believe in you!
(Side note: how do the Chopstars not have their own Beats 1 radio show already? Let's make that happen)
Stream Codeine Views below: