Oslec Gives Us 'Shakti'
Lost & Found
Tuesday, 01 November 2016
2359 Views
0 Comments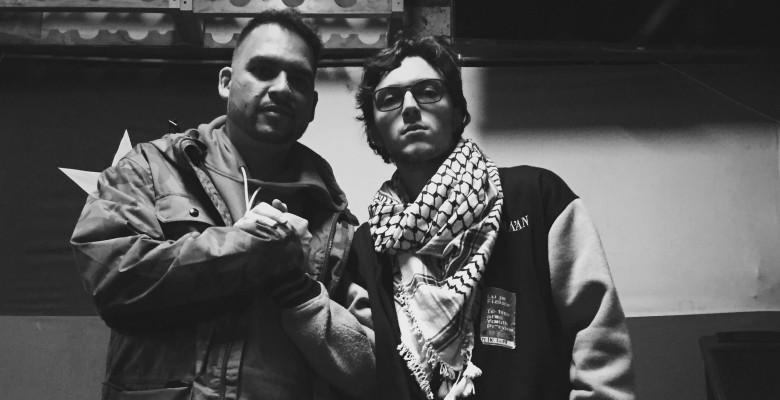 Oslec's new album 'Shakti' is another fine product of Santiago's enclave of J. Dilla disciples. The Dilla connection is real– Oslec even collaborated with Dilla's brother, Illa J, in 2012. The music coming out Santiago's beat scene lands somewhere between Soulection and Afrofuturism; two of the best examples of this sound are KINETICA, whose third project is due later this year, and Oslec, who just dropped his debut solo project, Shakti.
*Side note: Oslec recently contributed a remix to KINETICA's "Eres Una Pared."
"Shakti" in Hindi means "Energy." It would sound cliche coming from the mouth of a hipster who read the Wikipedia page for Hinduism and thought "Shakti" seemed legit enough for a tattoo– but this is Oslec we're talking about. Over WhatsApp, Oslec tells me that the album title was inspired by the time he spent in a Hindu temple in Santiago from age 21 to 25. That's what the chillwave movement comes down to: energy. We can borrow from Ish of Shabazz Palaces to phrase it a different way: It's a feeling. Hinduism isn't a fashion statement for Oslec; no, when we visited him in Santiago he took us to the temple he attended in his younger days and he was greeted like a family member.
"Obrigado" effortlessly fuses boom bap with disco and we're all the better for it. It's a great example of Oslec's sensibilities; he can host a DJ battle at Santiago's Club Subterraneo just as easily as he can flip disco beats in a studio full of Soulquarian vinyl.
"Negros & Latinos" relays the same message as YG's "Blacks & Browns" but does it using only a chopped Mos Def vocal sample. Different paths, same destination.
It's difficult to review an instrumental album. How did anyone ever review jazz albums beyond "This is great" or "I'm not really feeling this" or "Kenny G still sucks" ?
If you're trying to catch a vibe, Oslec's Shakti is just what the doctor ordered. Stream Shakti below.