Parquet Courts x Bun B's "Captive Of The Sun" Arrives
Lost & Found
Friday, 17 February 2017
3265 Views
0 Comments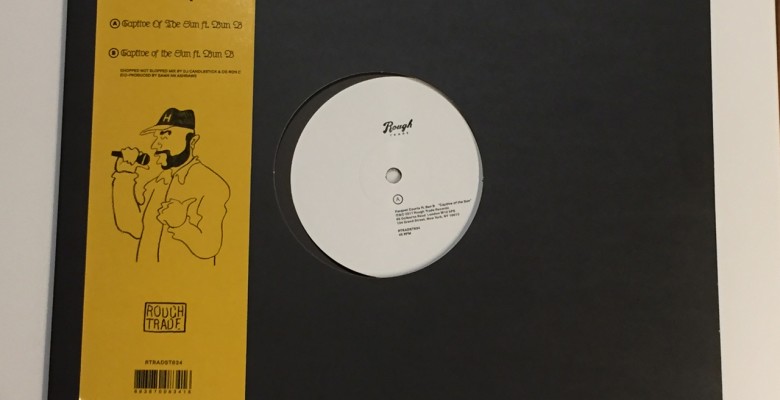 It's been a long time comin', but it's finally here, the official "Captive of the Sun" remix by Parquet Courts featuring Bun B, and the Chopped Not Slopped remix by DJ Candlestick & OG Ron C. Yours truly has been credited as co-producer, my first music credit! Nearly one year from the genesis of the collaboration — a chance meeting between myself, Nardwuar, and Bun B, at DJ Khaled's SXSW Mass Appeal show — the world at last gets to feast their ears on this truly one-of-a-kind collaboration. If you missed the story of how the remix came to be, you can read all about it here.
The song has been released today both digitally and on limited edition vinyl (via Rough Trade Records), which you can purchase here.
The short version of how the song came together is that Austin Brown, of Parquet Courts, grew up in Beaumont, Texas, a town just down the road from Bun B's native Port Arthur, and was hugely influenced by Texas rap music; during an interview with Nardwuar, Austin was gifted an autographed copy of Bun B's Trill vinyl and bugged out; fast-forward to SXSW 2016, when I mentioned the moment to Bun, Nardwuar said that the band really wanted to get Bun on a remix and my eyes lit up. Bun told Nardwuar, "Put them in touch with Sama'an, and we'll see what we can do."
It turned out better than any of us ever could have imagined: one month after laying down Bun's verse in a recording studio in a Houston neighborhood called The Heights, we were in New York City for a performance of the song on The Late Show With Stephen Colbert. Shortly thereafter, I enlisted the help of DJ Candlestick and OG Ron C for the Chopped Not Slopped B-side, and the rest is history.
A few added bonuses for both Parquet and Bun B fans, a Spotify playlist of Austin's favorite Houston rap tracks, and a special lyric video helped mark the release of the song. Watch the lyric video below and make sure to share the "Captive of the Sun" remix far and wide.