The Suffers Take Us To "Midtown"
Lost & Found
Thursday, 28 July 2016
2118 Views
0 Comments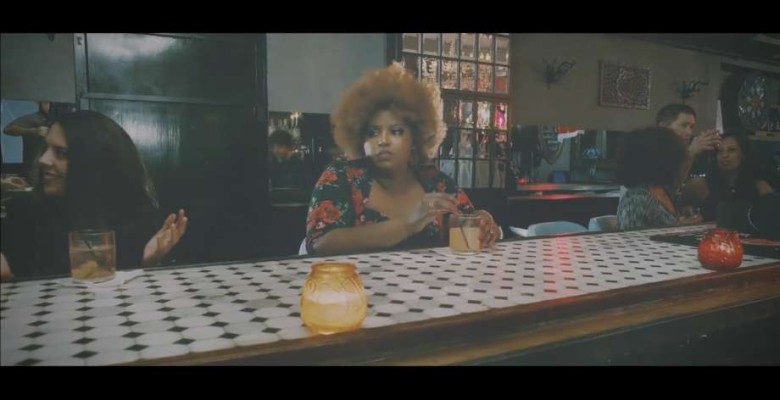 In the music video for (SMNTCS favorites) The Suffers' "Midtown," which premiered on Solange's Saint Heron, lead singer Kam Franklin finds herself face-to-face with a lover from her past. The video deals with the mush of feelings we feel when we see an old flame out with someone new– from "How could you?" to "I don't need you" to "Don't you want me back?" We hear new love songs every week, but with the nostalgic soul sound of The Suffers, you feel it just a little more.
"Sometimes you need a lot more than water to save a dying plant; sometimes you need a lot more than love to save a dying relationship, but that doesn't stop most of us from repeating the same mistakes," says Franklin in her prologue. In the music video world, she saves herself from making those mistakes.
The Suffers begin the next leg of their summer tour August 3rd at Austin's Blues on the Green before hitting Canada, the Midwest, and East Coast. Check out their show schedule below, head to their official website for all things Suffers, and watch "Midtown" down at the bottom.
Aug. 3 – Austin, TX – Blues On The Green
Aug. 13 – Mont-Tremblant QC – Wanderlust Festival
Aug. 28 – Brooklyn, NY – Afropunk Fest
Sept. 22 – Atlanta, GA – Aisle 5
Sept. 23 – Charleston, SC – Pour House
Sept. 24 – Asheville, NC – Grey Eagle
Sept. 27 – Pittsburgh, PA – Diesel Club
Sept. 29 – Washington, DC – Rock & Roll Hotel
Sept. 30 – Philadelphia, PA – World Cafe Live
Oct. 2 – Cambridge, MA – The Sinclair
Oct. 6 – Grand Rapids, MI – The Pyramid Scheme
Oct. 7 – Chicago, IL – Schuba's
Oct. 8 – St. Louis, MO – Duck Room At Blueberry Hill
PS You can follow The Suffers and Kam Franklin on Twitter by clicking the links earlier in this sentence. You're welcome.