Sama'an's 2018 Music Picks
Music
Tuesday, 22 January 2019
1636 Views
0 Comments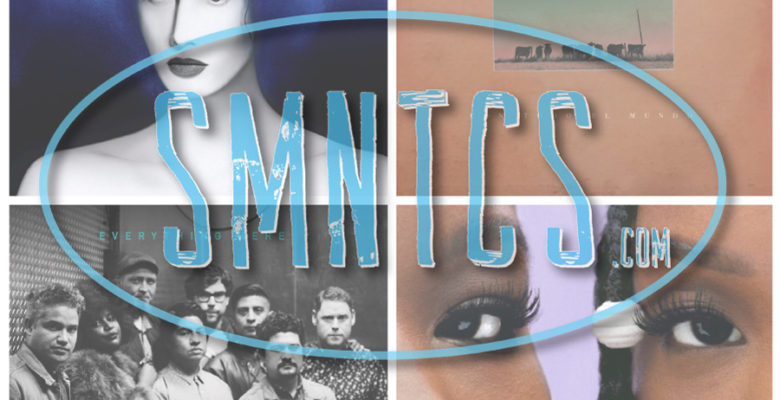 With the sad and unfortunate demise of the historic Village Voice, the future of a music critics' poll was uncertain, but Uproxx stepped up to the challenge, and I was honored to offer my 2018 music picks for their new poll. Below are my favorite songs and albums of 2018. You can find my Uproxx ballot here. Don't forget to check the playlist!
ALBUMS
11) Golden Hour by Kacey Musgraves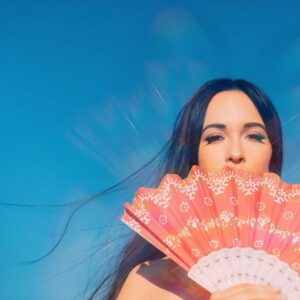 10) Silk Canvas by VanJess
9) Wide Awake by Parquet Courts
8) Good Thing by Leon Bridges
—-> Pushing himself outside the safe space of the Sam Cooke revival he gave us on Coming Home, Leon is starting to find his own, and starting to find some very talented admirers.

7) Everything Here by The Suffers
—-> Who's fucking with The Suffers? In a year of stellar sophomore releases (Aaron Stephens, Leon Bridges, Khruangbin, et al.) The Suffers brought it home, enlisting Houston rap legends Paul Wall and Bun B to serve as the album's spiritual guides. The stand-out track is the single, "Do Whatever," which is an anthem for the fight against millennial burnout, but the sleeper hit is "After The Storm," an ode to the uniquely southern (though maybe not for long with global warming and what not) phenomenon of being boo'd up and flooded in during a hurricane.
6) Con Todo El Mundo by Khruangbin
5) Focus by Aaron Stephens
—-> A new shining star out of Austin, Texas, Aaron Stephens has the natural songwriting abilities of John Mayer, the soul of Bill Withers, and formidable guitar skills–  a real triple threat. Focus proves that his freshman effort Hard Times Straight Lines wasn't a fluke. The standout is "Satisfy My Mind," a perfect circle Venn diagram of the aforementioned influences.

4) ASTROWORLD by Travis Scott
3) Drank by Thundercat, DJ Candlestick, OG Ron C
—-> Maybe I'm a little biased, read about how this album came together here.
2) Swimming by Mac Miller
—-> What can I say about this album that hasn't already been said? It's a bird's eye view of the world from someone who seemed to absorb a whole lifetime's worth of wisdom in just 26 years. The maturity he shows on Swimming is the rare kind that we see once in a generation, it's 2Pac, Nas on Illmatic levels of maturity. Rest in peace, Malcolm.
1) Boarding House Reach by Jack White 
—-> On the most ambitious album of Jack White's career, we catch him in the act of disassembling his guitar, building a spaceship out of its parts, and blasting off into the cosmos armed with breakbeats, jazz drums, gospel singers, funky synths, and high-voltage solos. On "Ice Station Zebra," he lets us know — worth nothing that Jack is RAPPING here — we're aboard a spaceship where, "Everyone creating is a member of the family / Passing down genes and ideas in harmony." And on "Corporation," Jack tells us that he's "making one giant army," and asks, "Who's with me?" We can only assume based on context that this army will be comprised of artists ready to fight interstellar capitalists. If that's the case, well, call us your comrade.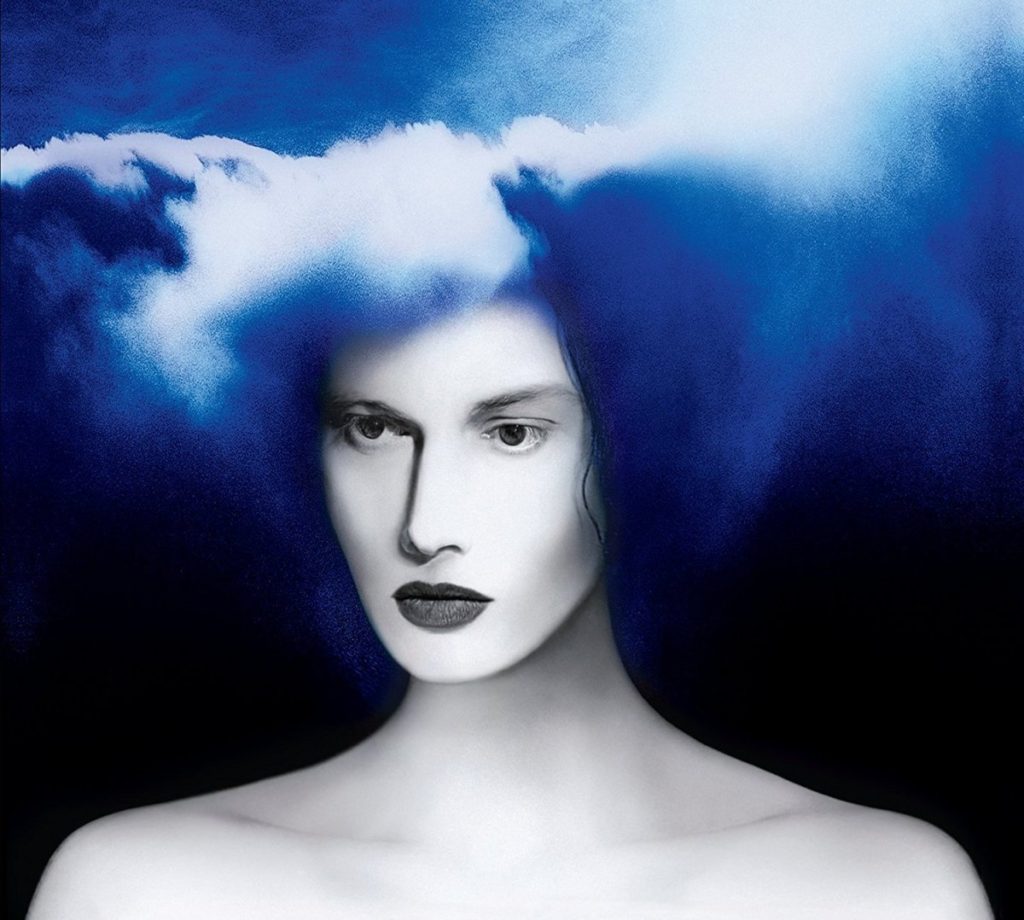 SINGLES
11) "Family Function" by Father, Zack Fox
—-> I need to give a shoutout to this song because I absentmindedly forgot to check my Soundcloud before putting together my ballot. If this is just a glimpse of what we can expect from Zack Fox as a rapper, please sign me up for a whole tape of  this. "I came a long way from stealing v-necks outta Target" is the kind of honesty, transparency, and vulnerability I want from my favorite artists in 2019. 

10) "thank u, next" by Ariana Grande 
9) "High Horse" by Kacey Musgraves 
—-> Kacey snapped on this instantly-timeless anthem for the douche-bros and fuckbois in your life. Never thought I'd want to dance to a country song, but that's thanks to the eclectic palette it draws from. It's country, it's disco, it's house, it's more than the sum of its parts. And that's Kacey: more than the sum of her influences.
8) "Hi Haters" by Z-Ro, Kam Franklin 
—-> More Kam Franklin in 2019, please! Beanz N Kornbread laced Z-Ro with yet another silky smooth beat, would have loved to hear Kam get a whole verse on this.
7) "Spirit" by Majid Jordan
6) "HOOPTI" by Smino
—-> Smino floats over New Orleans Bounce drums, and a delicate piano melody, provided by beat-making wizard, Sango, who was quick to let people know that the track was made before Drake's congruent "In My Feelings." Sango's use of Bounce drums is truly innovative, see his flip of Frank Ocean's "Nights" for reference. Can we get a whole Smino + Sango album? Can we get a Drake + Sango collab? That's what this review is really about.
5) "Bad Bad News" by Leon Bridges
—-> Over jazz guitar that owes much to John Scofield, Leon Bridges tells an underdog story and brings his homies along to chant the ad-libs. Having the blues rarely feels this dance-able. It's no wonder John Mayer fell in love with the music of the kid from Fort Worth, Texas. 
4) "Alquile" by KINETICA
3)  "Tokyo" (ChopNotSlop remix) by Thundercat, DJ Candlestick, OG Ron C 
2) "Gone Away" by Bun B, Gary Clark Jr, Leon Bridges 
—-> A meeting of Texas titans of their respective genres — a triumvirate if you will — gather to pay tribute to Bun B's UGK comrade, Chad "Pimp C" Butler. Butler is never named on the record, a smart move by Bun that allows anyone who's ever lost a friend to be able to relate. In all likelihood, this is Bun's final letter to Butler, and what better way to let him rest in peace than with the somber crooning of Bridges and the "Little Wing"-inspired soloing of Clark?
Check the live performance with Clark and Bun to see the emotion in Bun's face as he delivers the elegy.

1) "Chewing Gum" by Blood Orange, A$AP Rocky, Project Pat
Over a Kingpin Skinny Pimp sample, Dev Hynes' angelic, melancholic vocal melodies yearn to understand what's driving distance between he and a lover. Much like French Montana's "Unforgettable," the drums combined with a dreamy melody give this song an almost infinite replay value. Stick around 'til the end for a head-turning appearance from Memphis legend Project Pat– we NEED the full version of whatever that is because it's the hardest thing we heard all 2018. The music video is its own dreamscape, with Dev and A$AP Rocky riding through the desert while donning durags with body-length capes like the superheroes they are. 
If you want to hear this music in a playlist, we've got you COVERED. Stream it below.