25 Years of the Beastie Boys 'Ill Communication'
SMNTCS Conversations
Wednesday, 10 November 2021
1001 Views
0 Comments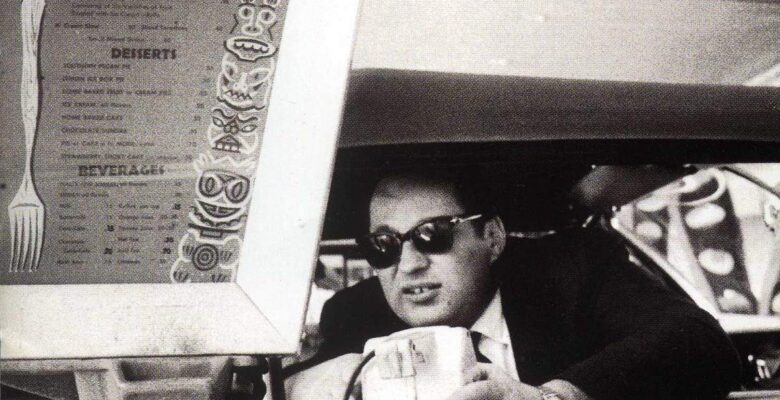 Q-Tip, Money Mark, and producer Mario Caldato Jr. reflect on the making of the Beastie Boys' classic album Ill Communication. 
The process of making the Beastie Boys fourth album, Ill Communication, began on the tour for their third album, Check Your Head, in 1992. This is according to longtime Beastie Boys producer Mario Caldato Jr. who recalls how he and the Beasties began hoarding records on the road, with the intention of sampling them later. In every city, they would go crate-digging, and even though record hunting was a competitive sport for the group, Caldato's description of those days is beautifully sweet and wholesome.
"Sometimes we wouldn't tell each other where we were going, so you'd show up at a record shop and see one of the guys and you'd be like, 'What are you doing here?,' Caldato Jr. says. "Sometimes you knew someone was looking for a particular record, you'd find it, and you'd say, 'Hey, Mike [D.], weren't you looking for this Meters record? Found it for you.'" 
On that tour, they played over 100 concerts which means they dug up an absurd number of records that were then boxed up and mailed home to Los Angeles, so, when the tour was finally over, they had seemingly endless ideas to work through. But their studio, G-Son, in the Atwater Village neighborhood of Los Angeles, had too many distractions: parties at Sofia Coppola's house, half-court basketball, a half-pipe skate ramp, bong rips, and an Italian joint called Nonni's. So it was off to Tin Pan Alley studios in their native New York to jam out their ideas.
"New York was focus time," says the Beasties' longtime keyboardist Money Mark. "It wasn't work and play mixed together." 
Where the Check Your Head sessions mixed work and play and took between a year and a half to three years (depending on who you ask) to make, Ill Communication was done in just six months. Money Mark credits that efficiency to both the group's laser-focus and the idea of recording the jams in New York. They took those New York jam sessions to G-Son Studios in LA and began the process of sampling them to create an audio collage, or as [Adam] Yauch once referred to the process in an interview with Wax Poetics: making a sort of live-mixtape (or "pause-tape" as it would have been called at the time). 
AdRock points to this on "Flute Loop," rapping, "…I feel like a winner when I make a mixtape / Cause I get ill when I'm on the pause button…" According to Mark, AdRock had become obsessed with making mixtapes, and was usually in control of the music on the band's weekend road trips.
"We'd go out to the desert with friends and just look at the stars all night," Mario C says of the band's weekend escapes.
With that astral energy, Ill Communication became a sample collage that pulled from both their Tin Pan Alley jams as well as those boxes of records they'd mailed home while on tour, so it's no wonder that the album turned out to be such a singular crossroads of rap, punk, funk, reggae, dub, and latin jazz fusion. Their punk and Latin influences manifested themselves quite physically, with invaluable help from Amery "AWOL" Smith, drummer for legendary west coast punk band, Suicidal Tendencies, and Eric "Bobo" Correa, son of seminal latin jazz percussionist Willie Bobo, who shines brightest on a song named for himself, "Bobo on the Corner." The Beasties' approach to incorporating these influences was scientific and methodical, and it was guided by Caldato.
"We made charts," Caldato says. "The songs were divided up depending on what stage of development they were in. You had your rough sketches, then you had your heat seekers. We had notes on each one about what was missing so we could figure out which track needed more attention."
Though memories from that time can be a bit hazy, Caldato has a clear recollection of who found the now famous (or infamous) sample of Mantan Moreland's live comedy album That Ain't My Finger on "B-Boys Makin' With The Freak Freak" which arrives without warning. Imagine listening to the album for the first time: you've already heard an undeniable breakdance anthem in "Sure Shot," and a caffeinated jolt of punk rock with "Tough Guy," Mike D's passionate ode to everyone's least favorite character in a game of pick-up-basketball (on the song's placement, Mario says, "It was pretty bold," to put a pure punk song second right after a pure rap track.) Now you're on song three, "Freak Freak," a vocally-distorted rap track, and not even a minute-and-a-half in, with no warning, you hear a phantom voice bust out with, "Sheeeit! If it's gonna be that kinda party, I'm gonna stick my dick in the mashed potatoes!" 
"That was definitely AdRock," laughs Caldato. "It was the funniest shit when he busted that out. You can really feel that we were having fun, but at the same time there was a maturity and growth happening in their lyrics."
Yauch's feminist "Sure Shot" lyric ["I wanna say a little something that's long overdue / the disrespect to women has got to be through"] is one that's often talked about, but, later, on "Alright Hear This," he says something that, 25 years on, is still rare to hear from non-black artists, "I give respect for what's been borrowed and lent / I know this music comes down from African descent." It's that kind of intersectional consciousness that has helped the Beasties avoid being labeled culture vultures. 
We can thank Q-Tip (of A Tribe Called Quest) for the album's title, pulled straight from one of his lyrics on "Get It Together."
"Like Ma Bell, I got the Ill Communication," Q-Tip chants, referencing an old phone service called the Bell System that connected most of the United States in the mid 20th century. But why did Tip's mind go there?
"Did I tell you how high I was?" Q-Tip says, laughing over the phone. "I was dumb high." 
The song is emblematic of the mixtape / pause tape philosophy that guided the recording of the Beastie Boys albums of the '90s. At first, it sounds like a cypher, but it's actually a brilliant magic trick by the Beasties and Mario C.  "They handed me a mic and I freestyled for like five or six minutes," Q-Tip says.
Then the real work began. The Beasties and Mario studied Tip's freestyle, deconstructing it, writing their verses around his punchlines. They then spliced up Tip's verse, and seamlessly inserted their rhymes to give it the atmosphere of a cypher. 
"I didn't hear it until the album came out, and when I did, I was like, 'Oh shit, y'all niggas is crazy,'" Q-Tip says, still in awe. "I love them. There's not enough you can say about them."
"Together" wasn't the only collaboration between Tip and the Beasties; there's at least one unreleased collaboration. Q-Tip says, "I've got verses from AdRock, who pulled up on us in New York, and a young Pharrell, rapping over 'Midnight' from Midnight Marauders," Tribe's third album, which features the Beastie Boys on its cover.
"I miss Yauch so much," Tip says. "He was a brilliant guy, and he was the one who pulled the whole band together."
"They were masters of dissent," adds Mark in a moment of clarity. "Always." 
"They were irreverent," Tip says confidently. "And they were humanitarians." On Ill Communication, the Beastie Boys had sufficiently distanced themselves from the Licensed To Ill personas they'd grown ashamed of, and figured out how to make music that was true to who they were: socially, politically, and environmentally conscious rappers with a love for jazz and funk, who also happened to be punk rockers, stoners, hippies, feminists, basketball nerds, and about a million other things. Their pivot to individuality sent the album to the top of the Billboard charts and introduced AdRock, MCA, and Mike D to a whole new generation.
This story originally appeared on the now defunct Urban Legends site.