JMSN On How Minnie Riperton Influenced "Most Of All"
Music
Friday, 08 April 2016
1808 Views
0 Comments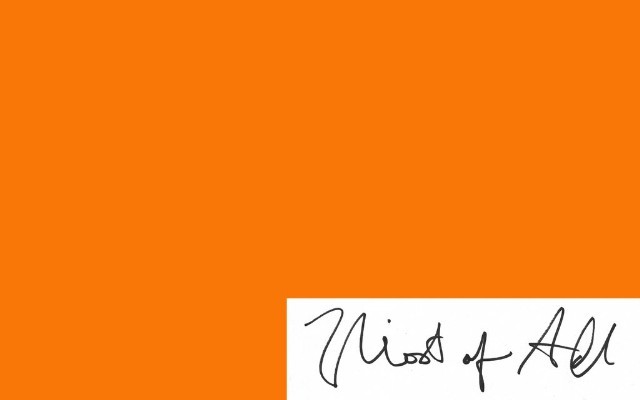 JMSN, one of our personal favorites here at SMNTCS, has some new magic for our ears. The magic is called "Most of All," and finds JMSN handling drums, piano, guitar, singing, and writing duties, with a little help from Aaron Provisor on the Rhodes, Yuki "Lin" Hayashi on bass, and Eliza James and Nora Germain on violin. Following the release of "Cruel Intentions," this is the second single from his upcoming album, It Is. This song has been some two years in the making.
Having heard previous incarnations of this song, thanks to Dpat, who brought me along to sit in on a few studio sessions back in 2014, I asked JMSN about the transformation of the hook from something very explicit to its more interpretive, Minnie Riperton-inspired final form. There's an old Minnie Riperton song, "Inside My Love," which would later be sampled by A Tribe Called Quest on "Lyrics To Go," that works in metaphor. To a young, naive listener, it's about being in love; however, to someone who is more familiar with adult situations, it's clear what Ms. Riperton was suggesting. Even reading some of the comments on the Ripperton video, it's clear that when the song was released, in 1975 to be exact, many people did not interpret it sexually. That's the beauty of a well-executed metaphor.

So when JMSN sings, "Most of all / I miss the / mmm mmm mmm / When something feels right / in the middle of the night / you got to do it," the meaning of the "it" and the hums are interpretive.
JMSN says, "It's kind of insinuating, but not saying it outright," and laughs. JMSN adds that what was once an explicit plea, "Applies to so much more now."
I wonder aloud if people really played "Inside My Love" around their kids back in the 70s, to which JMSN replies, "They could've, though, that's the point."
Hear "Most Of All" below and pre-order It Is here.