Speaking At The MOVE 2017 Conference
SMNTCS Conversations
Wednesday, 25 April 2018
1350 Views
0 Comments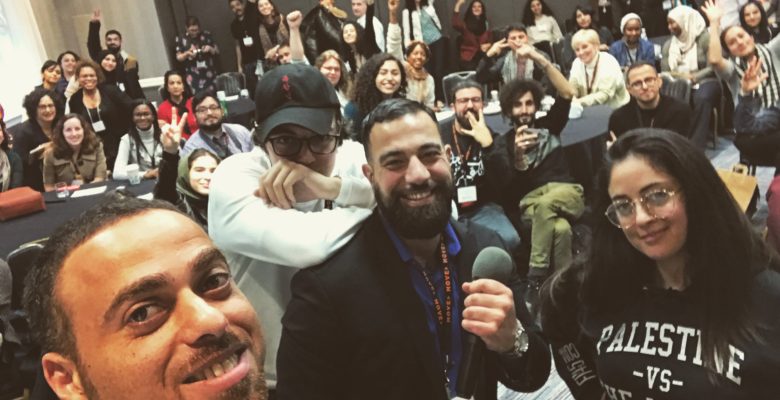 I had the honor of receiving an invitation from ACCESS (Arab Community Center for Economic and Social Services) to speak on a panel at the MOVE 2017 conference. The panel was to be about Arabs in Hip Hop; I'm half-Arab and have worked with a good number of artists in the Hip Hop community, so the invitation (from the panel's moderator Ahmad Abuznaid) seemed appropriate. The thing is, I was set to speak alongside two legends of Arab Hip Hop: Suhel Nafar (of D.A.M.) and Shadia Mansour; these two are maybe the most pioneering rappers in the whole Middle East– and they're Palestinian!!! How cool is that? In the moment, I gave them both the majority of the speaking time because they are the veterans. One day, when I've accomplished as much as they have, I'll take my time with the mic, but, for now, I want to show my respect to those who paved the way for me.
Mainly, I spoke of how few Arabs (0) I've encountered in Hollywood meetings and how it's important for us to support our Arab friends, brothers, sisters, sons, daughters, and cousins who have artistic aspirations because that is the only way we're going to take control of the Arab narrative in the media. The beautiful thing about rap music (and music in general) is it allows the artist to steer their own narrative through lyric and video. So for all the young Arab and Muslim kids out there: if you've found  your passion, please keep chasing it; and for all the parents and aunts and uncles of those kids: please support them at least emotionally if not monetarily.
I had a blast speaking on the panel, Ahmad did a great job as a moderator, and I enjoyed hearing Shadia and Suhel's stories. I would love to make speaking gigs a regular thing.
Watch the full panel below and donate to ACCESS here.
Live at the Hip Hop panel at #MOVE2017!

Posted by TAKE ON HATE on Saturday, November 18, 2017