DJ Khaled Brings Out Bun B at SXSW 2016
Rap
Tuesday, 22 March 2016
2544 Views
0 Comments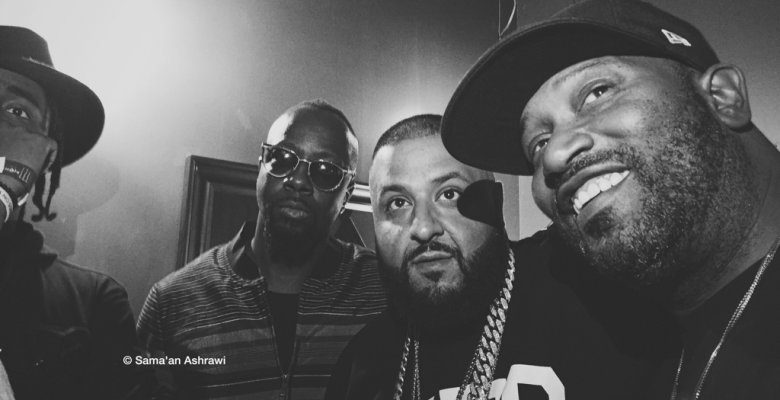 Mass Appeal's 2016 SXSW showcase at Austin Music Hall, which featured turns from from prolific Roc-A-Fella producer, Just Blaze, and Mass Appeal's own, Nas, was blessed with a DJ Khaled set. Khaled brought out special guests 2 Chainz and original
Shotta
Wyclef Jean, but the energy peaked when he brought out long time friend, and Lone Star statesman, Bun B (of UGK). Khaled and Bun go way back; they've been making music together for nearly a decade, with deep cups like "
Hit 'Em Up
," and the classic, "
Welcome To My Hood
." But there was also the time Khaled's bus caught on fire, putting his massive sneaker collection in jeopardy. Upon hearing the news, Bun
offered up
half of his sneakers to Khaled. That's just the kind of thing you do when you're the Trill OG. Bun's set included hits from his solo career, like "Draped Up" and "Get Throwed," but it was his performance of UGK's immortal Jay-Z collaboration, "Big Pimpin'," that turned the crowd up to 11.
Side note: Khaled bringing out Wyclef had more history than people might suspect. It wasn't random at all. The 2002 Jamaican crime drama, Shottas, starring Kymani Marley, Spragga Benz, and Wyclef Jean, also featured a cameo from a young Khaled. See the cameo here:
People try to discredit Khaled, but he has been working hard for years. In fact, he was present the moment a young Lil' Wayne met Baby aka Birdman in New Orleans. Khaled is far from an overnight success. It's his unstoppable work ethic that has allowed him to wrangle his star-studded album features, it's that work ethic that made way for his rise as the Snapchat King.
I digress… Back to the Mass Appeal show. After politicking backstage with Bun, Wyclef, and Nardwuar, it was time to get down to business. As Talib Kweli and Freeway looked on, Bun waited in the shadows for his cue.
"Motherf-ckin Texas in this motherf-cker," Khaled shouted as Bun walked to the front of the stage. The crowd exploded. Watch below: