Leon Bridges and Bun B Perform UGK Classic "One Day"
SMNTCS Video
Friday, 01 March 2019
1606 Views
0 Comments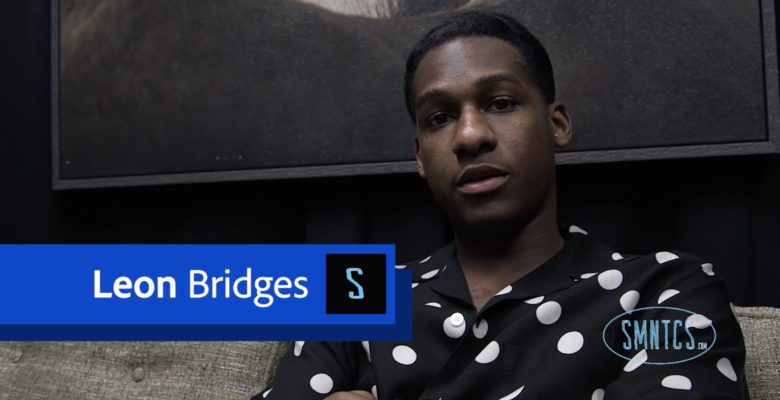 The story of how Leon Bridges and Bun B linked up to perform the UGK classic "One Day" at the Houston Livestock Show & Rodeo is one I'll probably have to save for the memoir, but to hold you over until then I put together this behind-the-scenes look at the moment. It's something you don't know you need to see until you see it. Unfortunately, the Rodeo officials wouldn't let me record the actual performance, and I definitely was not given the audio feed from the soundboard, but the video I was allowed to capture is still very very special. Leon and Bun had never met before, and here they were shaking hands on Texas' biggest stage…. literally.
In his interview for SMNTCS, Leon calls Bun a "pioneer of southern hip hop music" who "opened up the door for artists everywhere." Leon also said he wasn't exposed to much rap music growing up in a religious household, so his first exposure to UGK's music came from hearing their Jay-Z collaboration, "Big Pimpin'," on the radio. "It was really dope to see [Bun B] and Pimp C contribute their southern vibe on a Jay-Z song," says Leon, "It was so dope to see those worlds collide."
Fitting that these two Texas titans linked up just days after Leon sent in the vocals for their studio collaboration, "Gone Away," which carries a nearly identical theme to that of "One Day," and also features Gary Clark Jr., truly creating a Texas triumvirate.
Read: Bun B releases 'Return of the Trill' album.
Though Leon was a rookie, it actually was not Bun's first rodeo. He had first shown up in a similarly surprising fashion alongside Beyonce, performing their hit collaboration, "Check On It," alongside Slim Thug. In the behind-the-scenes video below, Bun shares a story of how Beyonce turned heads as she left the building in true Beyonce fashion.
Watch the Leon Bridges-Bun B link-up below. See reactions from the moment on Twitter here.