Two Records with Kamasi Washington
SMNTCS Video
Tuesday, 24 July 2018
929 Views
0 Comments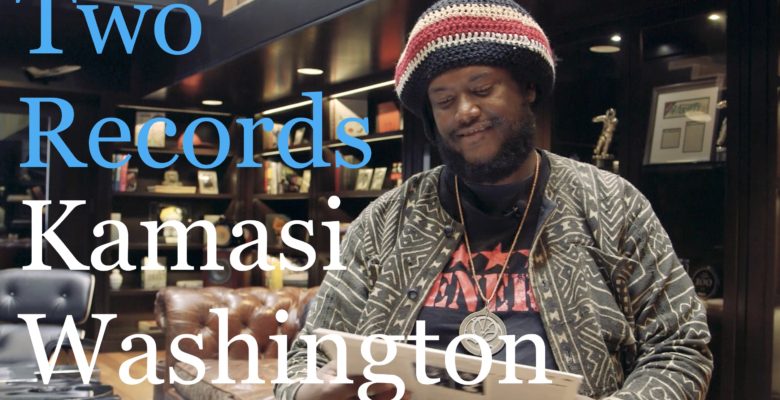 When SMNTCS sat down with Kamasi Washington, we picked out two records we thought he might be into, and asked him to get existential in talking about them. For this installment, we picked Sun Ra's Space Is The Place and Ornette Coleman's The Shape of Jazz to Come. Turns out they're two of his most favorite records, watch the clip below.
On Sun Ra, "I think Sun Ra had a realization that despite being very small and very limited we're actually huge and unlimited … He was a very fearless person."
Tracing the Space Is The Place album cover with his fingers, Kamasi told us what it made him think of in a stream-of-consciousness thought, "The backwards compatibility of information … you look back thousands of years … the Egyptians were a people who were very creative … they knew things that we don't know now."
Apparently, Ornette Coleman's The Shape of Jazz to Come was one of the first records Kamasi ever owned and is a big source of inspiration for his band.
"A lot of the approach me and my band take comes from Ornette," Kamasi explained. "[Coltrane's band] is creating the harmony as they go … Part of the reason … we plan ahead is because we're afraid to fail, and there's a degree of fearlessness you have to have to just go with the understanding that [the music] will be determined while we're going."
When we asked him to draw a connection between Malcolm X's ideology and free jazz, without hesitating, he said, "They're both trying to free people from the confines of their minds." African American music is relatively young, but, as it's grown, it's something we struggle with now: to follow the construct of what has been built before you, you don't leave very much room for personal expression."
Kamasi says that Malcolm and Ornette were both trying to fix systems that had been broken.
Stream Kamasi's new album, Heaven and Hell, here.
Filmed by: Sama'an Ashrawi & Andrew Litten
Edited by: Matt Winkler
Audio: Jasdeep Mann