When I Create: Angel Deradoorian Interview
SMNTCS Conversations
Tuesday, 24 October 2017
2356 Views
0 Comments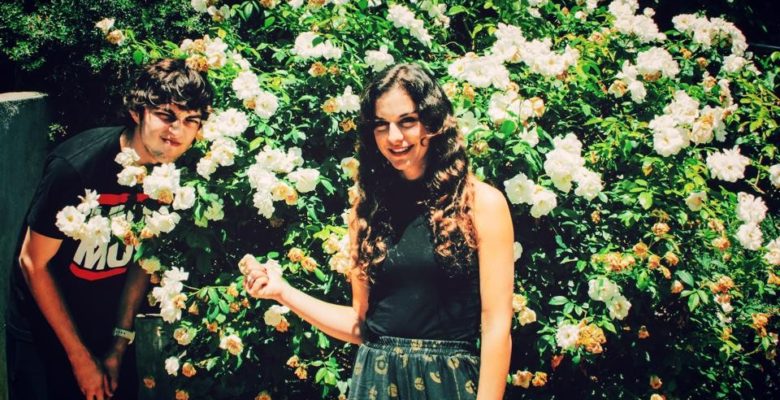 As part of my 'When I Create' interview series, I sat down for a talk with one of my favorite artists, Angel Deradoorian, stage name: Deradoorian, for a fun talk that covers topics such as: one of her recurring dreams, how she creates new music, her on-stage thoughts, and two of her favorite records (by Alice Coltrane and Aleister Crowley). The interview was filmed about a month before her second-to-last album, Expanding Flower Planet, was released in 2015; since then, she has toured internationally, including sharing a bill with the Sun Ra Arkestra, released a DJ set for the Sioux Tribe of Standing Rock, and in 2017 has just released a new album, Eternal Recurrence, on Anticon Records. A multi-instrumentalist, singer, and songwriter, Deradoorian is one of the most intelligent people I've ever met, and it's always a treat to talk with her and hear about the universe from her unique perspective.
"I feel the most free when I sing long drones," Deradoorian tells me, "It kind of takes care of multiple realities."
Her music is filled with drones — long notes that repeat — it's one of her trademarks. She likes to drone over an instrument, in Angel's case, a guitar; her voice may take the drones to different places, but her drones always returns to the original note. It's a style used by one of Angel's heroes, the late Alice Coltrane, whose instrument of choice was often times a harp.
"Alice Coltrane is my spiritual guide," Deradoorian confesses, "Because she is spirit. She is a pure form of energy and a conduit for spirituality from the universe."
The new album, Eternal Recurrence, is a 30-minute deeper dive into Deradoorian's affinity for droning. Where Flower Planet was kaleidoscopic and light, featuring her abilities as a multi-instrumentalist, Eternal Recurrence is dark, brooding, and minimal, and features her booming voice as the main instrument. Most of the recording of the album took place in remote parts of upstate New York and California, the solitude and introspection of these locations is truly felt in the music. Despite its heaviness, the album is beautiful and makes for a great soundtrack to the chrysalis stage of one's life. Can't wait to see and hear what Deradoorian does with her wings.
Watch the full interview below and purchase Deradoorian's music here via Bandcamp.