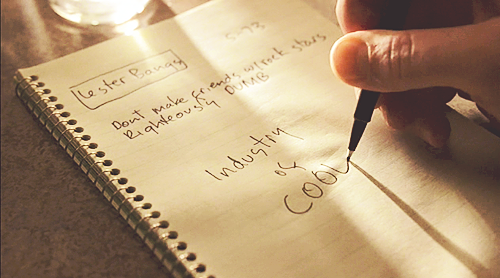 What is SMNTCS?
Merriam-Webster defines "semantics" as "the meanings of words and phrases in a particular context.'
Monty Python's Michael Palin once asked, "What do people mean when they talk about things?"
That question is what drives SMNTCS— only I don't have the answer. Even if I did, there'd be no fun in giving away the answer(s). What I do have is lots of questions– sometimes like Palin's question, sometimes not. Some of these questions have opened the door to worlds I'd only read about. However, much like Muddy Waters, I can't stay in one world for too long. An innate curiosity and desire to weave a web of interconnectedness pushes me onward and upward, to tell the next story better than the last.
Here at SMNTCS, you'll find all original interviews, conversations, videos, and sounds that came straight from my brain. Oh, by the way, my name is Sama'an Ashrawi. I get the William Miller comparison fairly often, and it's probably because (shaggy hair and pale skin aside) I'm a dreamer; always have been. Where young William's only mentor was Lester Bangs, I'm fortunate to have many mentors who have imparted on me three lifetimes worth of wisdom.
My work has been quoted in books and sampled in music (not once, but twice); I'm not particularly book smart, but I've been studied by Stanford and profiled in a cool book-magazine called HRDCVR. I also just got my first credit as a music producer, which is pretty cool. I've had the good fortune of collaborating with many of my heroes from many different worlds– but it ain't luck. It never has been.
Thanks for tuning in, my journey has only just begun. Subscribe to the SMNTCS eNewsletter to stay up-to-date!
Still dreamin',
Sama'an Ashrawi