DJ Mr. Rogers Plays Rhythm Roulette with Mass Appeal
Lost & Found
Wednesday, 16 May 2018
1799 Views
0 Comments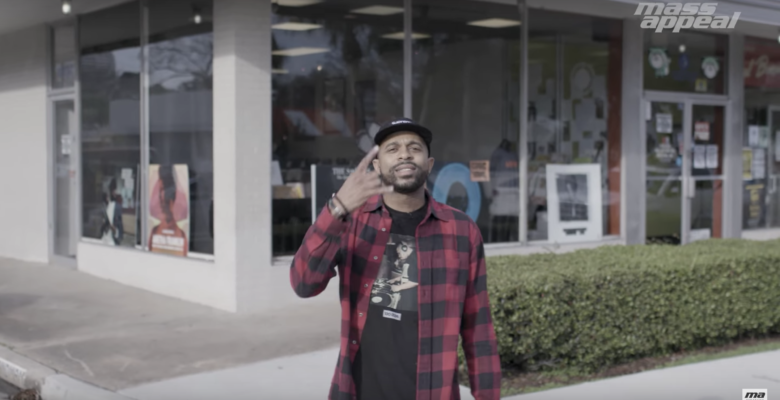 Mass Appeal took a little trip to Houston to film an episode of Rhythm Roulette with H-town hero, DJ Mr. Rogers, and it turned out great. When Mass Appeal hit me up and asked who they should tape with in Houston, DJ Mr. Rogers was the first name that came to mind because of the way he's created a distinctive sound out of the samples he flips. Aside from his gig as a DJ and host on the city's 93.7 The Beat, Rogers is known in Houston for both his post-Hurricane Harvey humanitarian work and as one of the city's longest-running and most-reliable club DJs. When you see his name on a bill, you know you won't have to worry about the music. I'll never forget being in the club with Bun B and Slim Thug and Kam Franklin shortly after the passing of Linkin Park's Chester Bennington and witnessing Rogers drop "In The End;" for a moment, we all experienced the same emotion, and it was beautiful. Thanks, Mr. Rogers.
Anyway, the rules for Rhythm Roulette are as follows:
Put on a blindfold.
Pick three records at random.
Make a beat by sampling from the random records.
Rogers ended up nabbing records by Diana Ross, Sarah Vaughan, and Stan Getz. After sifting through the Ross and Vaughan records, and shying away from them, he struck gold on the Getz record; Rogers' isolated a saxophone solo to make another one of his signature, silky smooth beats. One of my favorite DJ Mr. Rogers samples is his flip of Peter Brown's "Without Love" on Le$'s "Bimmers x Jeeps." Le$ and Rogers are frequent collaborators, so, it should come as no surprise that Le$ shows up at the end of this installment of Rhythm Roulette to lace a verse over Rogers' Getz sample.
READ: The SMNTCS profile of Le$
Watch the full episode below and follow Mr. Rogers and Le$ on Twitter.