SMNTCS Stories: Helping Drake Surprise Bun B
Stories
Tuesday, 31 May 2016
1413 Views
0 Comments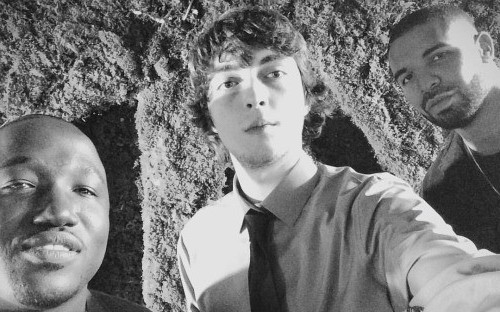 Drake and I have the same mentor: Bun B. I always wondered when we'd get to meet, and under what circumstances. Our first meeting ended up happening because of seeds I had planted several years prior, here's the story…
One sunny L.A. afternoon, I got a call saying Drake was putting together a dinner for Bun B and that he wanted to play clips from my UGK documentary. I was driving up to Santa Clarita for a tri-tip sandwich from my favorite spot, but thankfully I already had a few clips from the doc backed up online. You can bet I emailed those clips over faster than I could cover that sandwich in BBQ sauce. Drake also wanted to get a comedian to do a surprise roast of Bun following the dinner– some OVO people found out I knew Hannibal and asked if I could ask him. Hannibal said yes, of course, but I campaigned to get him in on the charity softball game. Everything came together in under three weeks, which is incredible considering he even got the Mayor and a congresswoman involved.
When Hannibal and I got to the dinner, in a gutted out warehouse near downtown Houston, Drake was there to greet us. Pleasantries were being exchanged when Drake said to me, "Thank you so much for helping with those videos, I'm sorry it was last-minute." I replied with something to the effect of, "You literally don't even have to thank me, dude." To his credit, he was very involved in the whole operation– taste-testing the hors d'ouevres and wine as he gave us a tour of the space.
Hannibal and I first hid in a room down the hall, but after a while cabin fever began to set in and the event's planner found us a hidden spot in OVO's private bar area. We did it, we were able to pull off the surprise for Bun. During Hannibal's roast of Bun he used a joke I wrote– probably the first and last time that'll happen.

The next day, at the softball game, when Drake showed up he walked over to me and asked, "What did you think of last night? Did it go okay?" as if it wasn't the best tribute dinner any of us had ever been to.  

The whole experience was a good reminder that you never know who's paying attention. The UGK documentary was something I produced mostly on my own, I had a second cam on only two of the nearly 20 shoots; the production value could be better, but I had no budget and no crew. What's important is that I had a vision and I saw it through. Two years later, my interviews made their way to Toronto and to Drake. If I can do it, so can you. Anything is possible. Don't try to be perfect, just get your ideas out of your head.